Family Travel
newsstand magazine | family travel
Brand new newsstand magazine for Australian travelling families.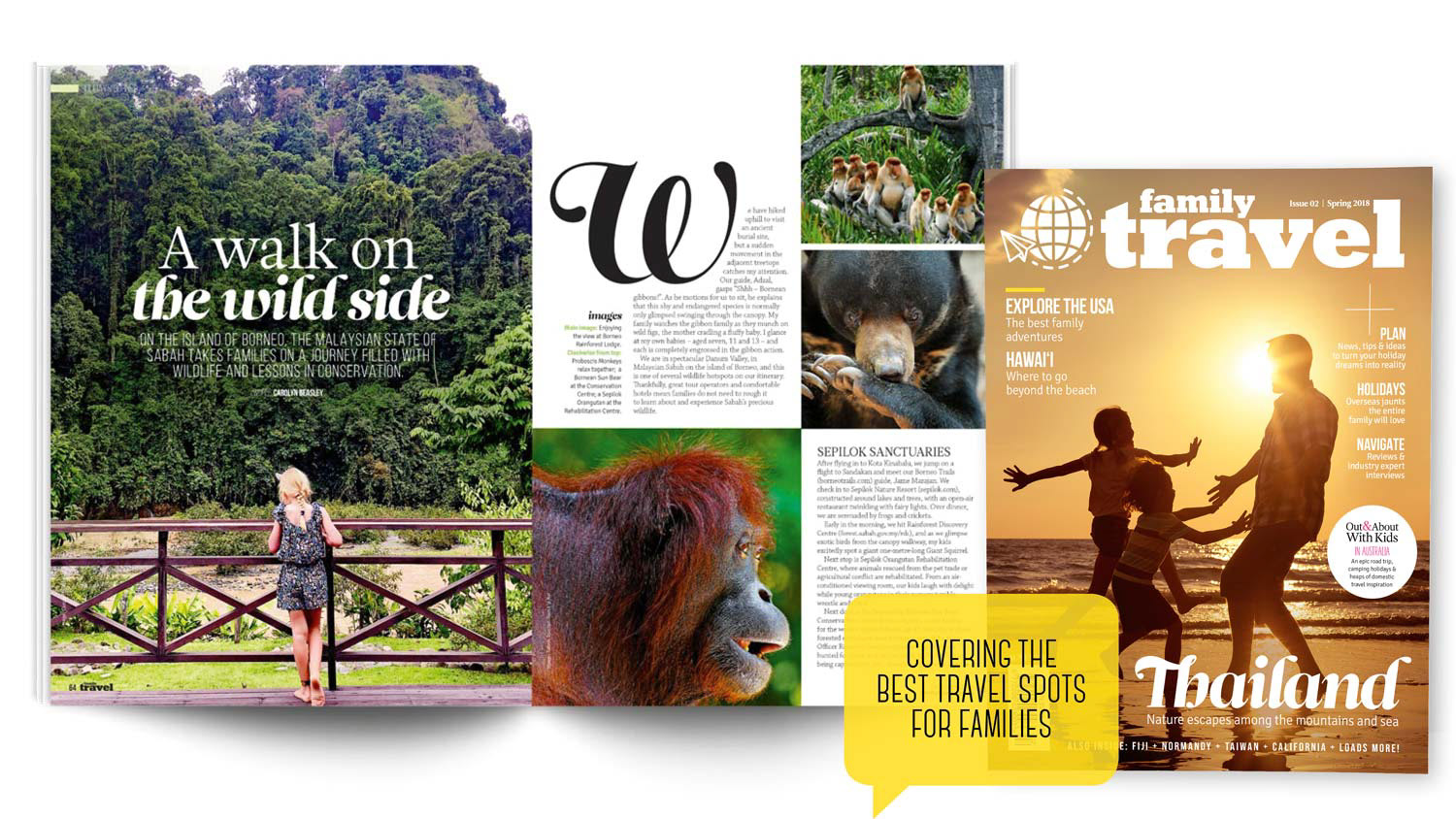 Family Travel
is a new magazine that was launched in 2018 to cater for the burgeoning family travel market. Travel company 
Bound Round
contracted Astoria to manage the full magazine design from conception through to completion of issue one, and beyond.
Astoria's first task was to identify and research a range of other travel titles to see what was and wasn't working for them, and to focus on design that would stand out from the crowd in the saturated Australian market.
After studying successful publications in the travel industry, Astoria put together a number of design examples illustrating the best way to present this new product. The magazine has four distinctly different sections — 
Plan, Holiday, Navigate, Out & About With Kids
 — and so we created a unique style for each one, so that readers would be able to recognise and get to know their favourite sections.
Once
Bound Round
had settled upon the desired design styles, Astoria kicked off with issue one, designing a 132-page magazine from scratch. At this stage, much consultation with a client takes place on every single page, until everyone is pleased with the end result.
Issue one performed well in newsagents, and so
Bound Round
decided to continue with the chosen design structure and style. Because the magazine now has a strong, identifiable style, readers begin to recognise and become familiar with editorial content that they love.