Jungle Merchandise
Logo Creation | Branding Direction
Logo, colour and font design for a music merchandise company.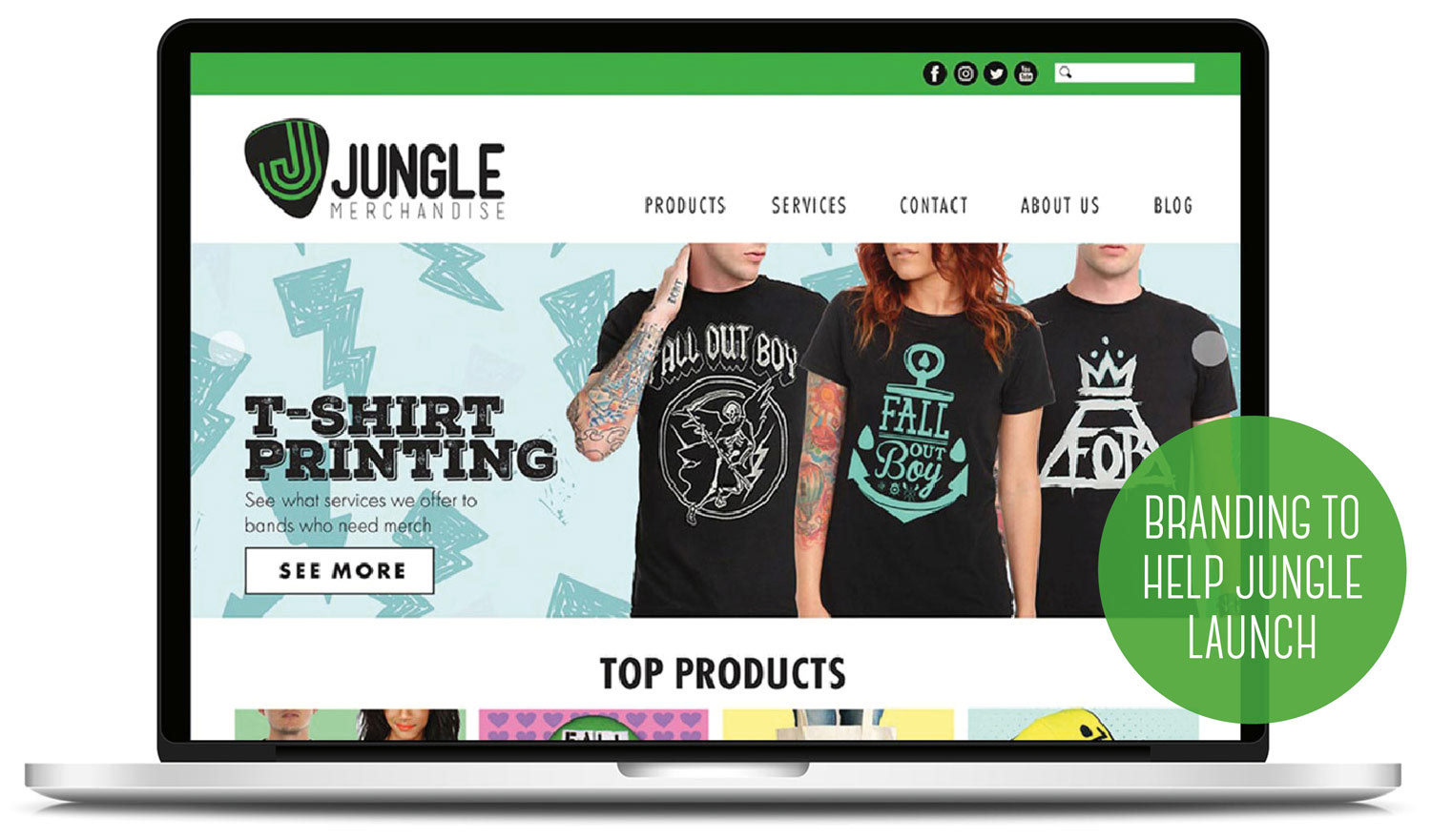 Jungle Merchandise
 are a cool merchandise company located in Sydney, Australia, that works with bands on tour in Australia to sell clothing and merchandise at their shows.
Branding
Although 
Jungle Merchandise
 is experienced in working with sales for bands, the company had not developed its own branding and so needed a strong colour-based style, using its now signature bold green and black design. This combination was chosen to reflect the 'jungle' element of the company's name, but to also ensure it stood out in a saturated, colourful industry.
Logo
Jungle Merchandise's
 logo is based on the shape of a plectrum to represent the musical side of the business. I also set up crucial elements of the company's website, social media products and print items to assist in the promotion of 
Jungle Merchandise
 to music agents.