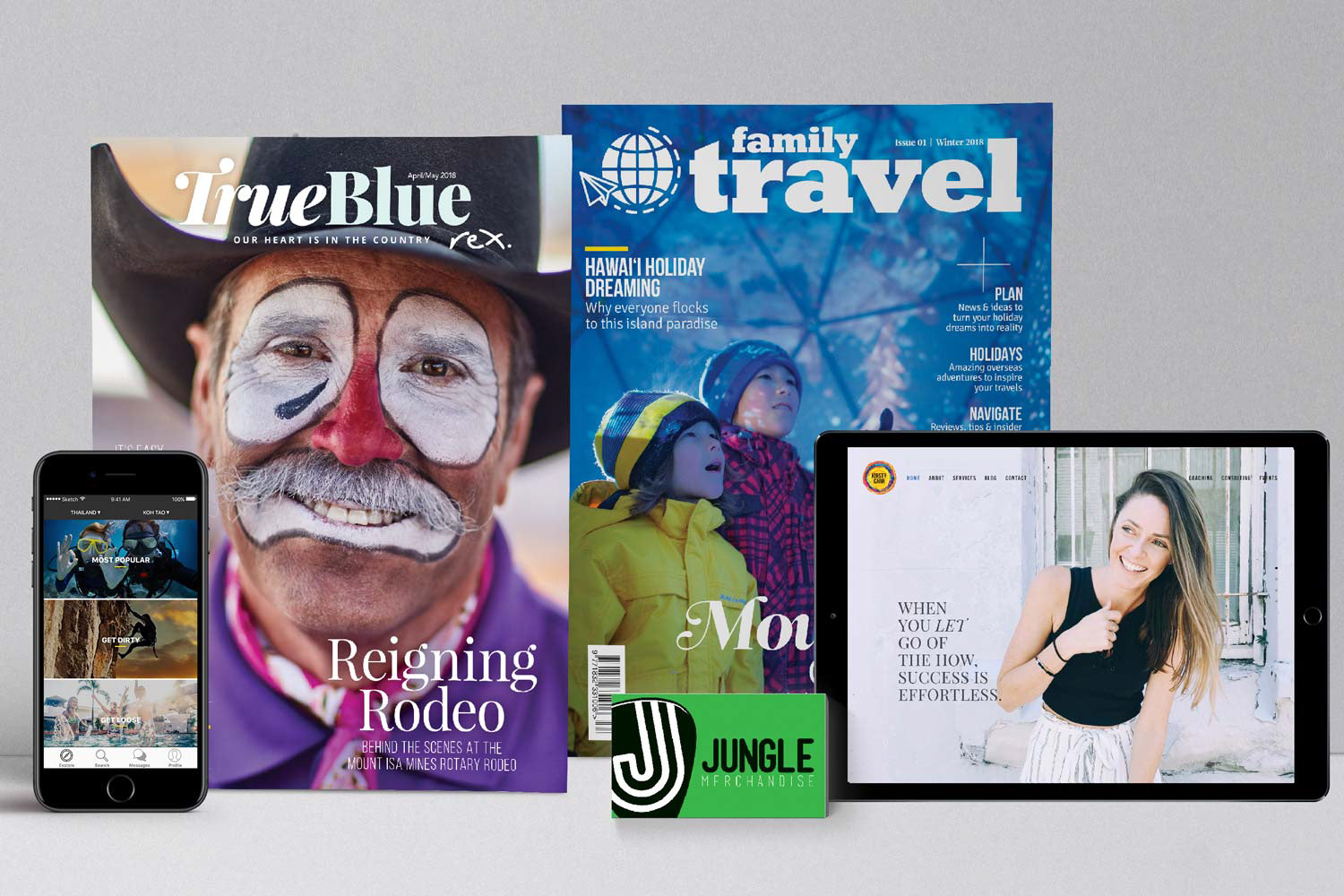 Print was, and still is huge. In this digital world, consumers still want to see and touch tangible things, and I can help you get your products out there. I focus on magazines, brochures, and advertising that you can hold. I will work closely with your company to ensure that anything produced for your brand is visually in tune with your style, so that people will know, even at first glance, that it is a part of your offerings.

There's no getting around it — we live in a digital world. Most people cannot leave home without their smartphone, and they're on the internet countless times a day. Thus, websites, apps and editorial products on tablets are crucial to a brand's success, and they can help your business to stand out. All of your digital offerings must impress your audiences, so get in touch and I will talk you through your many options.

Branding is what defines your business and what differentiates it from your competition. You need a recognisable, memorable logo, a set family of fonts, and strong colours and style rules. When you create a print product or your company appears online, your audience should recognise your brand within seconds. A strong branding guide will make that happen. Don't worry, I can create all of this for you, while doing things your way.