SocietyOne Annual Report
business design | annual publication
Annual reports created for SocietyOne, Australia's largest provider of personal loans.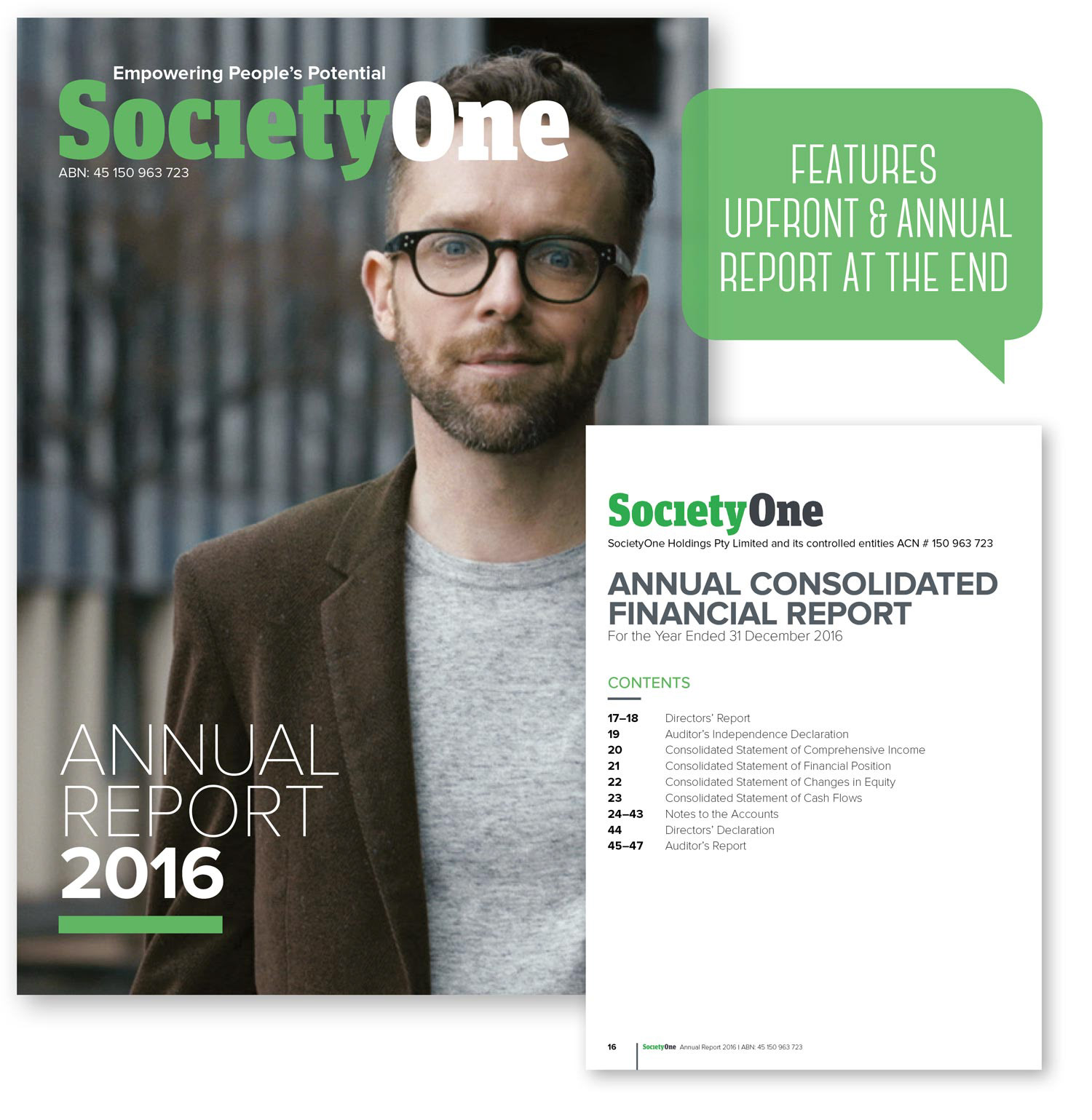 SocietyOne
is Australia's first peer-to-peer lender. The company has been working hard on modernising its TV, digital and print media offerings, and its annual reports were in dire need of a makeover. I was approached by 
The Content Professionals
 and we worked closely with this strategic content consultancy to design the much-needed document.
I have created the last two annual reports for
SocietyOne
. We produced an attractive up-front section to highlight all the positive things that have been achieved in the last financial year, and then we compiled all of the income and expense tables to present them in an easily digestible, attractive manner. With documents such as these, there is always a lot of going back and forth and fact-checking, to ensure that no mistakes slip through.